Medano Hotel and Spa Airport Transportation
Medano Hotel and Spas is an affordable luxury boutique hotel located in the heart of Cabo San Lucas, just a short walk from Medano Beach. The hotel features spacious and elegant suites, each with its own private balcony and kitchenette. The rooftop terrace offers stunning views of the Sea of Cortez and the famous El Arco, as well as a pool and jacuzzi, a bar, and a lounge area. Guests can enjoy a range of amenities and services, including a fitness center, free Wi-Fi, concierge service, and 24-hour security. The hotel is also conveniently located near the marina, restaurants, and nightlife of Cabo San Lucas. We specialize in airport transportation to and from Medano Hotel and Spa.
Camino Real s/n esquina con Av. Del pescador Colonia El Médano, Av. del Pescador, El Medano Ejidal, 23453 Cabo San Lucas, B.C.S., Mexico

Phone: +52 624 104 9660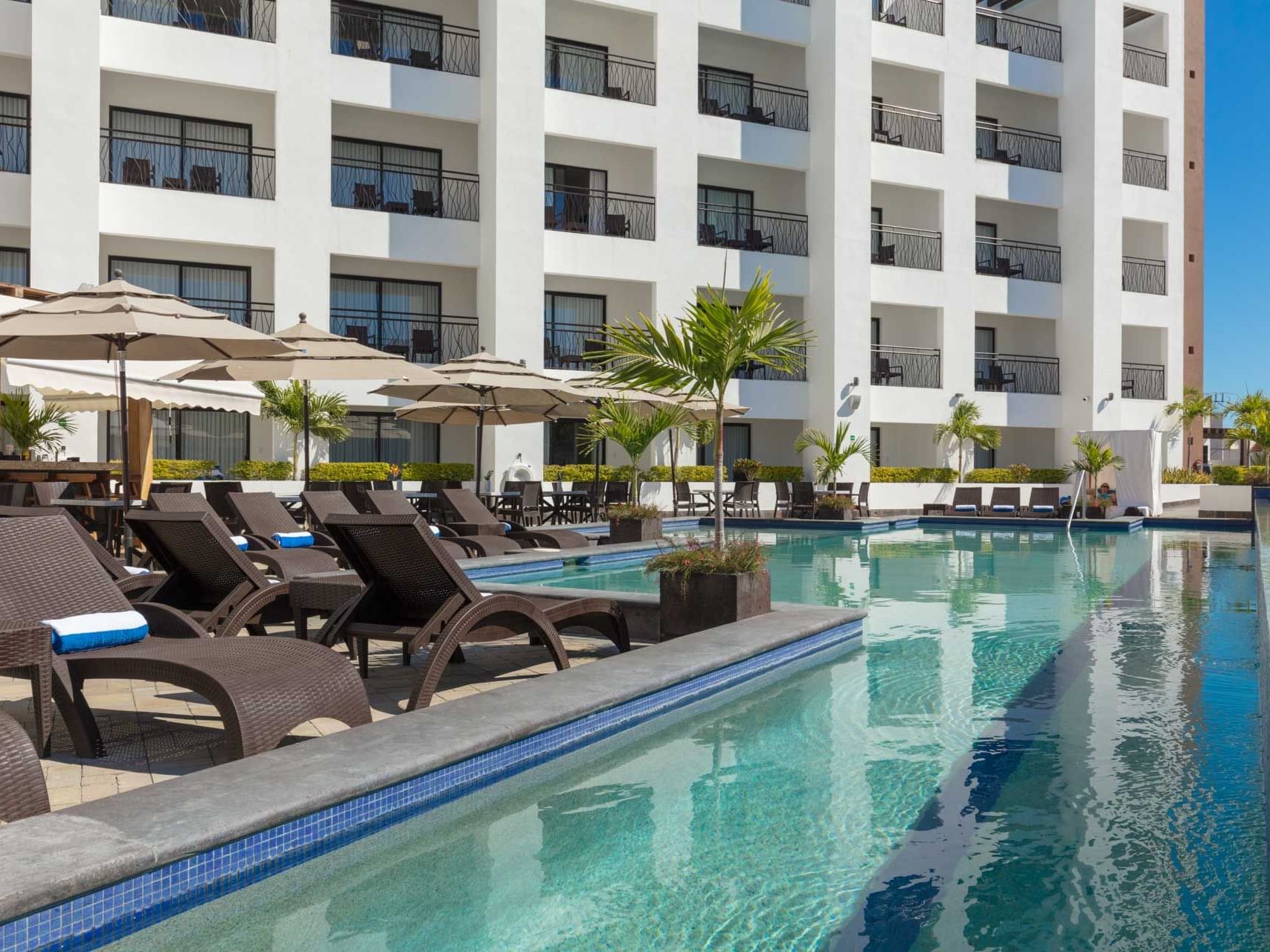 Medano Hotel and Spa Airport Transportation
Looking for a stress-free transfer to and from the airport for your stay at Medano Hotel and Spa? Look no further than Magic Transfers Cabo! Our on-time reliable service provides peace of mind, so you can start your vacation without any worries.
Nestled in the heart of Cabo San Lucas, Medano Hotel and Spa offers stunning views of the town and an unbeatable location just steps away from the beach. Our transfer service will bring you straight from the airport to this paradise, and we guarantee you'll arrive feeling refreshed and ready to relax.
Our experienced drivers will ensure a smooth ride and provide any assistance you need, making your journey comfortable and enjoyable. With competitive prices and no hidden fees, Magic Transfers Cabo is the perfect choice for your transportation needs.
At Medano Hotel and Spa, you can enjoy luxurious accommodations, including oceanfront rooms and suites, along with a range of amenities such as a spa, fitness center, and on-site restaurants. With our transfer service, you can arrive at this stunning resort with ease and start your vacation off on the right foot.
Trust Magic Transfers Cabo for your airport transportation to Medano Hotel and Spa. Book your ride today and let us take care of the rest! 
Reserve Your Airport Transfer or Other Transportation Needs Today!
No Credit Card needed to Reserve
Pay when you arrive with Dollars, pesos, paypal, or Credit/debt.
Trusted Reliable Service
at the absolute best price in Cabo.

Don't Delay, book Today!